The
Aviation Museum
of
South Africa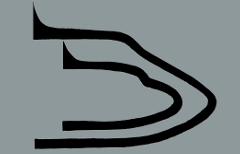 The Aviation Museum of South Africa encompasses a broad spectrum of South African Aviation history. Underneath this umbrella is an active collection of volunteer enthusiasts that maintain individual organisations, clubs and societies that collect, preserve and promote the colourful history of South African Aviation in its various forms. In some instances there are individuals or businesses that operate aircraft from a bygone era either commercially or for pleasure.

The Aviation Museum of South Africa exists to provide these organisations with infrastructure in order to proceed with their efforts.

This website is an index to the dedicated individuals and organisations that lovingly look after historical aviation in South Africa and make it available for all to see, hear, touch, smell and experience.

The various groups that are part of The Aviation Museum of South Africa are listed below as well as on the links page:


The South African Airways Museum Society


This vibrant and very proactive museum collects and preserves the history of South African Airways. Their collection boasts 11 aircraft, 4 of which are serviceable and earn the museum much needed funds. Two of the aircraft are Boeing 747s, ZS-SAN "Lebombo" which is famous for flying over Ellis Park for the 1995 Rugby World Cup final with the wording "Good Luck Bokke" under her wings and ZS-SPC, "Maluti", a B747SP. They Museum is based at Rand Airport in Germiston. Visit their website www.saamuseum.co.za for further details.


The Dakota Association of South Africa


The Douglas DC-3 is regarded by many as the "best aeroplane" ever built. The Dakota Association of South Africa offers a haven for those individuals who can be best described as besotted, smitten, obsessed, fanatical, infatuated, head over heels in love or love-struck, with the Douglas DC-3. Visit the website www.dc-3.co.za for histories and photographs of the legendary Douglas DC-3 Dakota.


Links


The links page contains information and links to various organisations in South Africa dedicated to the preservation of various facets of South African aviation history.

THE AVIATION MUSEUM OF SOUTH AFRICA
The Aviation Museum of South Africa

www.aviationmuseum.co.za